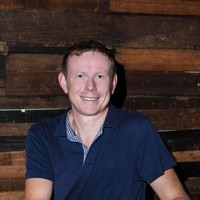 Hello, my name is Josh Wheeler and welcome to The Josh Wheeler Show. You can find 100 Free resources from our website to help you grow your business at this link: http://bit.ly/100FreeResources
Today we have Ian Jackson is the CEO of Enshored (www.enshored.com).
Founded in 2014 Enshored is an Inc 5000 company that has grown 733% over the last 3 years to a multi-million dollar company.
Enshored is an outsourcing firm purpose-built to solve the challenges related to scaling disruptive, high growth businesses, delivering proven results by employing our unique agile operating framework and the most highly skilled associates in the industry
He currently helps start-ups, scale-ups, and mid-market companies with outsourced support across customer service, back office, content moderation, and sales enablement.
Prior to founding Enshored, Ian worked for 20 years in Financial Technology ventures, leading global businesses for Dealogic, Reuters, BARRA, Multex, and Fitch.
Ian received his MBA from The University of Edinburgh.